Although the average Joe, at least in this life-time, will never find his or herself in a situation that involves one to be floating helplessly into the dark abyss of Space, that underlying fear overwhelming exists in the back of people's minds as one of the most terrifying ways to bow out. With the sound intent to pull on those very same physiological strings through some spectacular-looking imagery, acclaimed director Alfonso Cuarón's Gravity appears prime to captivate and engage movie-goers who have wondered what the worst case scenario might be for those who reside 300+ miles above Earth.
As the official release synopsis puts it:  Via MF
Dr. Ryan Stone (Sandra Bullock) is a brilliant medical engineer on her first shuttle mission, with veteran astronaut Matt Kowalsky (George Clooney). But on a seemingly routine spacewalk, disaster strikes. The shuttle is destroyed, leaving Stone and Kowalsky completely alone-tethered to nothing but each other and spiraling out into the blackness. The deafening silence tells them they have lost any link to Earth…and any chance for rescue. As fear turns to panic, every gulp of air eats away at what little oxygen is left. But the only way home may be to go further out into the terrifying expanse of space.

Take a look at the trailer below, and be sure to keep Gravity on your viewing radar this Fall.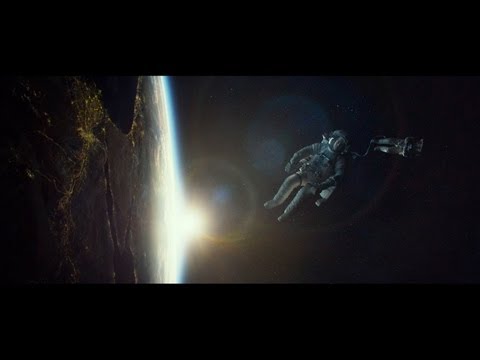 [hr]
… Worst fear? (GIF via Thomas Houston – The Verge)
[hr]
Via: The Verge