Culture, Photography
0
Photography from Space: Don Pettit Talks Astronaut Imagery & How to Capture Earth From Aboard the ISS
While being able to photograph is one part of an Astronaut's trained skill-set, few have been able to forcefully put their creative stamp on space imagery quite like Don Pettit – one of the most celebrated astronaut photographers in history.
"Space is a place where your normal intuitions do not apply."
As you can imagine, the same photo capturing practices one follows while anchored to Earth don't exactly equate when compared to circling our home planet at over 17,000 MPH aboard the International Space Station. Whether it be beautiful auroras, star trails, or the crisp twinkle of city lights, Pettit learned quickly how to adapt to his surroundings to adequately capture his intended shots.
In the video below, created by the folks at SmugMug, Pettit discusses his love affair with space photography and how his experiences as a NASA astronaut expanded his photographic creativity. After viewing, be sure to head over to SmugMug's full extended interview with additional full resolution images from Pettit's portfilio.
Take a look: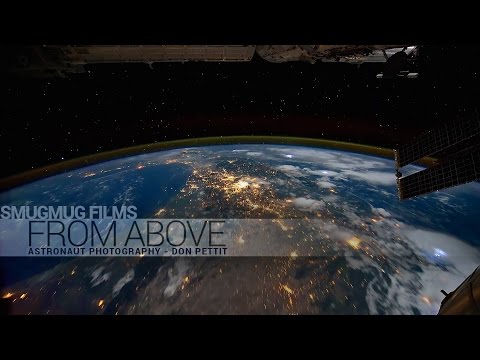 ---
Source: SmugMug | Image Credit: NASA Don Pettit | Via: PopPhoto