Kodak's ongoing fight to stay relevant has just entered a new round, as the iconic imaging company has announced yet another manufacturing partnership – this time with smartphone maker, the Bullitt Group – all in the hopes of bringing a Kodak-branded mobile device to market in 2015, according to recent reports.
While details are still scarce regarding what product or products are planned for development, Kodak in 2013 teased the the Instamatic 2014 – the curious, retro-enthused android camera shown in the video below. According to the current rumor mill, the aforementioned camera may in fact see the light of day at CES 2015.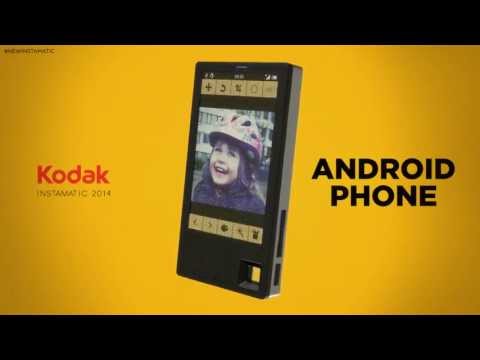 Whether the Instamatic is indeed a reality is anyone's guess, but Kodak's official PR spin did promise the "launch [of] a range of Android-powered mobile devices offering best-in-class image management software and features along with great design and UI."
Time will soon tell if Kodak's latest partnership will be materializing into anything compelling – in the meantime, stay tuned.
---
Source: PRnewswire | Via: Engadget & PhotographyBay